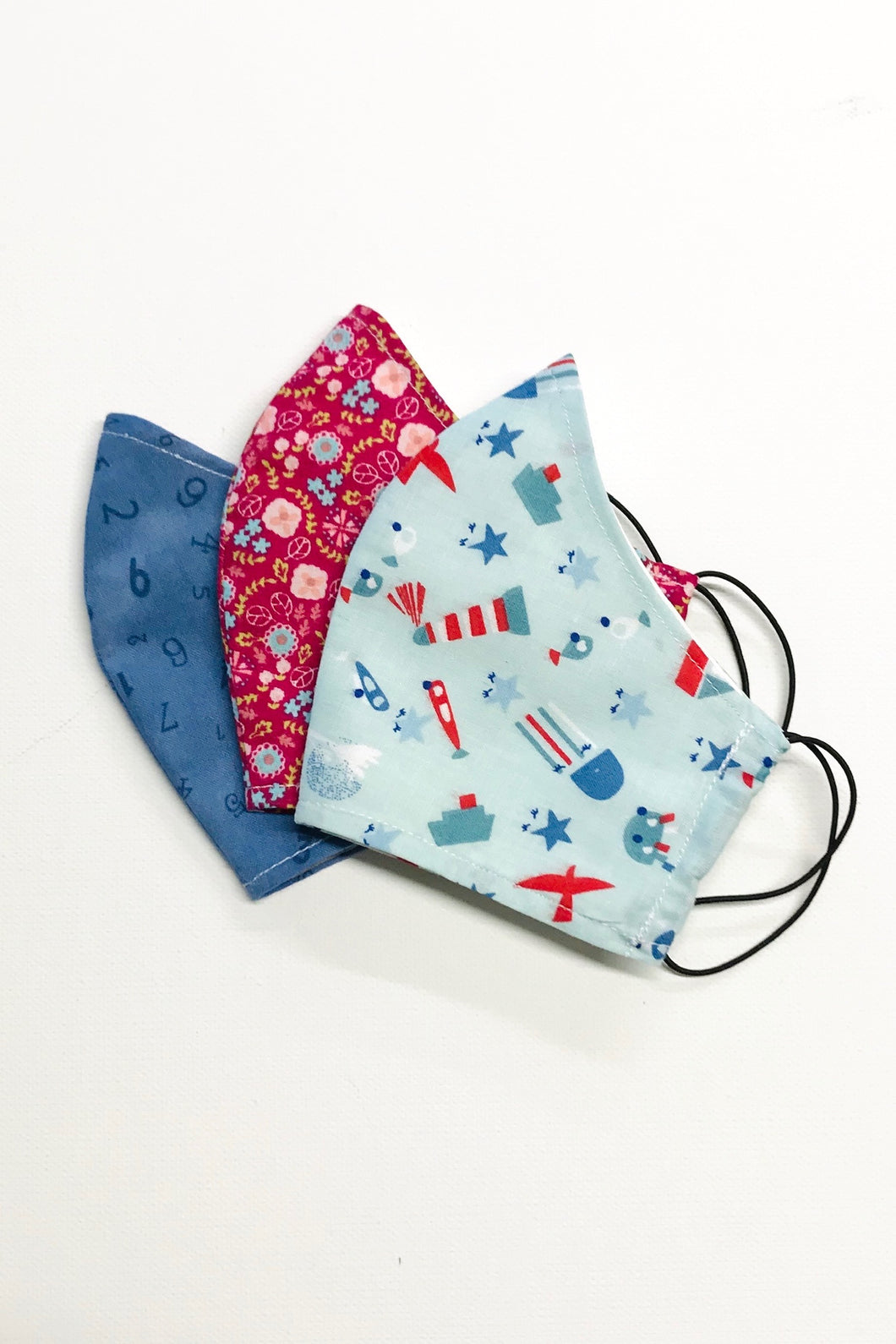 Child Fabric Face Masks - Pack of Three (Assorted)
Regular price €25.00 Sale
Fabric protective face coverings with adjustable elastic ear-loops and pocket for additional third filter layer. Reusable and washable. 100% cotton.
The face masks supplied will be in an assortment of fabric patterns/colours - not necessarily the colour shown here. Please contact us by email after placing your order to let us know if you would prefer boy/girl fabrics or a mix.
These masks are a type of face covering but they are not a substitute for surgical grade P.P.E. However, governments across the world are advising the public to wear a face covering at times when it is not possible to 'social distance" to help stop the spread of Coronavirus.